Full Time
Applications have closed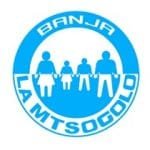 VACANCY ANNOUNCEMENT- CLINICIAN 
BACKGROUND
Banja La Mtsogolo (BLM) is a Malawian Non-Governmental Healthcare Organization established in 1987.  BLM provides quality Family Planning and Reproductive Healthcare including HIV/AIDS information and interventions.  BLM is a senior member of the Marie Stopes International Partnership which works in 37 countries. BLM exists to improve quality of life in Malawi through family planning and reproductive health care services. BLM serves over 800,000 clients annually and makes a significant contribution to national family planning objectives. The organization has national coverage, operating through 26 clinics, over 460 outreach sites.
Applications are invited from suitably qualified person to fill the following positions existing in the organisation.
CLINICIAN (1)
LOCATION: MCHINJI CLINIC
 Key Responsibilities and functions
a) Service Provision
Counsel clients and provide advice for family planning, sexual transmitted infections, HIV/AIDS and other SRH Services
Perform surgical procedures in both the Centre and at community outreach sites (including BTLs, MVA, Norplant insertion/ removal, circumcision)
Run under Fives Clinics, including screening, weighing and immunisation, treat STIs and minor ailments, prescribe and dispense drugs
b) Client care
In line with BLM standards, provide care to all clients, which has the following qualities Consistent, Reliable, Courteous, Value for money, Prompt and excellent, as perceived and judged by customers
Provide 'vocal local', a MSI conversation technique used to relax clients during procedures
c) Record keeping and reporting
Routinely maintain accurate records of all procedures and produce reports as necessary.
Keep track of medical and pharmaceutical supplies
d)    Marketing and business development
Together with the other members of the centre team, contribute to ensuring that the centre is self-sustaining and help generate additional clients, retain existing clients and 'cross-sell' BLM services.
Liaise with Community Outreach Programme and the RHAs.
Support and take part in promotional events.
Other duties assigned from time to time
e) General Management
Stand in for the Centre Manager in his/ her absence and provide cover for other team members where required
Knowledge, Skills, Attributes and Qualifications  
Diploma in Clinical Medici and duly registered with the Medical Council of Malawi
2- 5 years proven professional experience with significant exposure to performing mini-laparotomy
Extensive knowledge of modern family practices and procedure
Thorough knowledge of the use and effects of various drugs
General knowledge of obstetrics and gynaecology
Ability to perform mini-laparotomy and minor surgical procedures without supervision
Ability to establish and maintain effective relationships with clients and other team members
Ability to exercise independent judgement in making decisions involving non routine problems Effective report writing
If you are interested and you meet the above requirements, please send your Curriculum Vitae, Cover Letter and Copies of Certificates including names and contact details of at least three traceable referees to the following address:
The Corporate Services Director  Banja La Mtsogolo P.O. Box 1854 LILONGWE  Or email: [email protected] to reach her not later than Friday 2nd June 2023.
BLM is an equal opportunities employer. No canvassing of any kind is allowed