Full Time
Applications have closed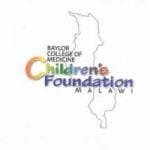 Baylor College of Medicine Children's Foundation – Malawi
Baylor College of Medicine Children's Foundation – Malawi (BCMCF-M) is a not-for-profit organization working in partnership with the Malawi government in the health sector. Our Mission is to provide high-quality, high-impact, highly ethical pediatric and family-centered health care, health professional training and clinical research, focused on HIV/AIDS, tuberculosis, malaria, malnutrition and other conditions impacting the health and well-being of children and families worldwide.
The Baylor-Tingathe program developed in 2008 initially responded to suboptimal uptake of PMTCT and pediatric HIV services in Malawi and has grown over the past 15 years to support the full cascade of HIV care and treatment services. The current CORE programming seeks to support Malawi in achieving epidemic control, by providing client focused care to people living with HIV from the time of diagnosis to linkage and full engagement in care. BCMCF-M's CORE programming is funded by USAID, and is currently operating in 6 districts in Malawi. BCMCF-M is seeking qualified candidates to fill the position of:
Position: Senior Technical advisors (2)
Contract Duration:  1 year (renewable)
Position Type:  Full-time
Location:  Lilongwe, Malawi
Reports to:  Medical Director
Job Summary, key skills and expertise
The Senior Technical Advisor(s) will provide technical assistance in pediatric, adolescent and adult HIV care, Advanced HIV disease care, TB/HIV integration, Hepatitis B and C care, viral load, and emerging public health issues and supply chain systems.  The STAs will support the leadership team in day-to-day program management as well as provision of technical guidance, contribute to work planning, oversight of program implementation and performance, and will support the team to maintain effective stakeholder relationships through representation at various stakeholder engagements. S/he will contribute to evidence generation and promote innovative approaches in collaboration with program and research teams. The Senior Technical Advisors will work with district teams to build on current program strengths and accomplishments, considering the donor priorities, national priorities, collaborative needs with stakeholders, and programming opportunities. Working with the Medical Director and program leadership, STAs will be responsible for maintaining a high level of expertise and innovation their technical areas, running of HIV model clinics and keeping Baylor Malawi staff informed of relevant trends and opportunities that relate to Baylor Malawi's mission, donor priorities and host country strategic plans.
Exemplary subject expertise areas include:
TB/HIV integration, Advanced HIV Disease, Hepatitis B and C, Technical input to national guidelines
Candidate Profile
Master's degree in public health (or equivalent experience) strongly preferred
More than 10 years of professional experience, including international public health programming with at least 5 years relevant experience in Sub-Saharan Africa and program  management (preferably with a focus on HIV care and treatment).
Strong technical expertise in HIV/AIDS prevention, care, and treatment, especially pediatric and adolescent, with knowledge of best practices and current trends in the field.
Significant recent experience with PEPFAR programming at country level; Senior technical or management positions a plus
Familiarity with USAID rules and regulations, as well as experience in reporting to donors.
In-depth technical understanding of current global guidance and practices in HIV/AIDS prevention and treatment and related comprehensive health issues;
Proven skills in utilization of program monitoring data for program management and quality improvement, strong data analysis and interpretation skills; statistical analysis ability a plus.
Excellent written and verbal communications and interpersonal skills, including ability to effectively communicate across cultures;
Experience writing proposals, designing and implementing research protocols, manuscript development and statistical analysis a plus
Experience providing capacity building, mentoring and technical support across cultures;
Ability to work independently and as part of a team;
Proven ability to establish and maintain effective working relationships with a variety of stakeholders, including government officials, donor agencies, and technical experts.
Demonstrated experience in working with integrated health teams and promoting collaboration across disciplines.
Strong organizational skills and the ability to prioritize tasks, manage multiple responsibilities, and meet deadlines.
Application process:
Suitably qualified and experienced candidates should forward their applications with copies of relevant certificates, detailed CV, 3 contactable referees to this email address:
Email: recruitment@tingathe.org
Executive Director
Baylor College of Medicine-Children's Foundation Malawi
Pink Building, off Presidential Way, in Golden Peacock Shopping Centre Complex
Private Bag B397
Area 13/92 City Centre
Lilongwe Malawi
Closing date for receiving applications is on 28th September 2023. Only shortlisted applicants will be acknowledged.