Open-Ended
Applications have closed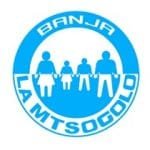 BACKGROUND
Banja La Mtsogolo (BLM) is a Malawian Non-Governmental Healthcare Organization established in 1987. BLM provides quality Family Planning and Reproductive Healthcare services including HIV/AIDS information and interventions. BLM is a senior member of the MSI Reproductive Choices Partnership which works in 37 countries. BLM exists to improve quality of life in Malawi through family planning and reproductive health care services. BLM serves over 800,000 clients annually and makes a significant contribution to the national family planning objectives. The organization has national coverage, operating through 25 clinics, and numerous outreach clinic sites.
Applications are therefore invited from suitably qualified candidates based in Rumphi District to fill the following vacant position:
 Nurse Aide (1 Position)
 Location: Rumphi Clinic
 Reporting Line: Centre Manager
 ROLE PURPOSE
The Nurse Aide will ensure that the Centre is always clean, infection prevention measures are implemented, provide client care with utmost consistency and professionalism, and assist in Marketing and Business development of the Centre as per the MSI and BLM standards.
 KEY RESPONSIBILITIES
 Cleaning
Wash floors, walls, windows etc.
Damp-dust all surfaces, furniture, and equipment.
Wash, dry, iron and store linen.
Infection prevention
Mix and prepare cleaning solutions safely.
Wash, dry and store instruments used in treatment room.
Sterilize instruments and assist in the preparation of 'sets' before use.
 Client care
In line with MSI standards, provide care to all clients with consistency.
Reliable, Courteous; Value for money, Prompt and Excellent service, as perceived and judged by the customers,
Provide 'vocal local', a conversation technique used to distract clients during clinical procedures.
Direct clients around the centre as necessary and provide appropriate (non-clinical) information and guidance.
 Marketing and business development
Together with the other members of the centre team, contribute to ensuring that the centre is self-sustaining and help generate additional clients while retaining existing clients.
'Cross-selling' BLM services; support and take part in promotional events.
 Other duties
Provide cover for the team members in their absence.
Assist in the treatment room as a 'runner'.
Make refreshments and ensure kitchen area and utensils are well maintained.
Any other duties as assigned by the Centre Manager.
 QUALIFICATIONS AND EXPERIENCE
Malawi School Certificate of Education (MSCE).
A certificate in Infection Control is desirable.
At least 2 years relevant experience.
KNOWLEDGE, SKILLS AND OTHER ATTRIBUTES
Excellent written and oral communication skills.
Good analytical and organizational skills.
Ability to prioritise workload and set self-initiatives to achieve desired results.
Demonstrate BLM's core values of Accountability, Equality and Value for Money.
Committed to BLM's mission of supporting women to have "children by choice and not chance".
Commitment to personal development.
Must be pro-choice.
If you are interested and meet the above requirements, please send your curriculum vitae and cover letter including names and contact details of at least three traceable referees (at least one reference from your current employer or most recent employer; or any previous employers from the recent past)
All applications should be addressed to:
The Corporate Services Director, Banja La Mtsogolo, P.O. Box 1854, LILONGWE. E-mail: recruitment@banja.org.mw; to reach her not later than Friday 22nd September 2023 or should be  delivered by hand at Rumphi Banja la Mtsogolo Clinic.
 "Our organization is committed to safeguarding and promoting the welfare of children, young people and vulnerable adults and therefore expects all staff and post holders to share this commitment".
 BLM is an equal opportunity employer. No canvassing of any kind is allowed.