Full Time
Applications have closed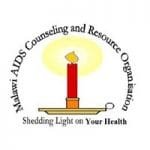 Malawi AIDS Counselling and Resource Organization (MACRO)
Malawi AIDS Counselling and Resource Organization (MACRO) is a locally registered non-governmental organization (NGO) established in 1995 to complement Government's efforts in in the fight against HIV and AIDS and other health related issues.
MACRO's Vision is "Malawi populace free of ill-Health" and its Mission is "Transform lives of Malawians through provision of high quality HIV and AIDS, and other health related services".
With funding from CDC, MACRO is implementing the IMPACT Project whose purpose is: To strengthen effective measures to address unmet needs for HTS among men and KP/PP and HIV services for KP in CDC supported districts towards the attainment of 95-95-95 goals.
Therefore, MACRO is inviting applications from suitably qualified candidates to fill the following vacant position:
Monitoring and Evaluation Assistant (3)
Location: Blantyre, Lilongwe and Mzimba
Position Overview
To support the Monitoring and Evaluation function in providing M&E services to project activities by working closely with project team and stakeholders. Monitoring and Evaluation Assistant is responsible for data collection, cleaning and reporting.
Key Duties and Responsibilities 
To support all M&E initiatives for assigned partners/projects including monitoring data quality, tracking the progress of activities, and contributing to staff capacity building initiatives.
To contribute to the maintenance of the project's M&E framework of assigned project areas, including the coordination of regular updates, data collection and quality assurance.
To support M&E Officer in creating a framework and procedures for the monitoring and evaluation of project activities.
To support the M&E Officer in defining and implementing the key project performance indicators as well as monitoring them throughout the duration of the projects.
Qualifications
Must have a MSCE Certificate or its equivalent
Minimum of Diploma in Biostatistics, Demography, Information Technology or any related qualification and with a Bachelor's degree will be an added advantage
At least Two years' experience in M and E, IT/Automated data capturing, processing analysis and interpretation.
 Knowledge and Skills
Strong writing and communication skills
Familiarity with writing donor reports, SOPs, and other program management documents
Ability to work independently in a fast-paced environment and meet strict deadlines
Excellent critical thinking skills
Ability to multi-task.
All interested applicants for the above position are requested to submit their application, CV, educational qualifications, names and contact telephone numbers of at least three traceable referees to The Executive Director, Malawi AIDS Counselling and Resource Organization through email to: [email protected]
 Closing date for receiving applications is Wednesday, 31 May, 2023.  Only short listed candidates will be acknowledged