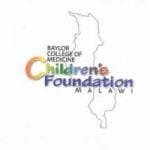 Baylor College of Medicine Children's Foundation – Malawi (BCMCF-M)
Baylor College of Medicine Children's Foundation – Malawi (BCMCF-M) is a not-for-profit organization working in partnership with the Malawi Government in the health sector. Our Mission is to provide high-quality, high-impact, highly ethical pediatric and family-centered health care, health professional training and clinical research, focused on HIV/AIDS, tuberculosis, malaria, malnutrition and other conditions impacting the health and well-being of children and families worldwide.
The Baylor-Tingathe program developed in 2008 initially responded ­_to suboptimal uptake of PMTCT and pediatric HIV services in Malawi and has grown over the past 14 years to support the full cascade of HIV care and treatment services. The current CORE programming seeks to support the Malawi Government in achieving epidemic control, by providing client focused care to People Living with HIV from the time of diagnosis to linkage and full engagement in care. BCMCFM'-s CORE programming is funded by USAID and is currently operating in 6 districts in Malawi. BCMCF-M is seeking qualified candidates to fill the position of:
Position: Facility-based Advanced HIV Disease (AHD) Provider – Medical Assistant
Location: Lungwena Health Centre-Mangochi District
Reports to: District Coordinator
Overall responsibility
The AHD provider will be posted at the assigned health facility and is responsible for ensuring delivery of high-quality clinical care in line with Ministry of Health guidelines and standards to clients with HIV, TB, and other associated illnesses in order to help the site meet the UNAIDS 95-95-95 targets through delivery of high-quality client-centered care.  S/he will provide direct patient care for clients including screening, diagnosis and treatment of HIV, TB, and other illnesses, as well as clinical mentorship and support to other facility-based providers.
Specific Responsibilities 
Directly manage clients, including ordering and interpreting tests, examining and assessing clients, establishing client-centered care plans and reviewing complex cases with colleagues and supervisors for referral as needed
Provide clinical mentorship and education to facility-level clinical and lay staff, including CPDs and case reviews
Oversee timely collection of viral load and appropriate cascade management
Coordinate and manage youth friendly services including coordination of family/child ART clinics, teen clubs and youth services in diagnosis, treatment and prevention
Support delivery of differentiated models of care, including regular facilitation and support of teen club services, youth friendly health services, outreach clinics, intensified care ART clinics (ICAC), advanced HIV disease services, and other models as recommended
Support supply chain management to ensure consistent access to adequate commodities
Ensure integration of TB/HIV services and oversee TB case management from screening through diagnosis and treatment
Provide facility-based systems support to ensure quality clinical care
 Qualifications, Experience, and Desired Skills
Certificate in Clinical Medicine from a recognized institution
Certified ART provider required, with 2nd-line ART provider strongly preferred
2+ years of experience providing direct clinical care to clients with HIV/AIDS
Experience with clinical mentorship preferred
Applicants in possession of a valid motorbike driver's license with experience driving motorbikes strongly preferred
Excellent timely communicator verbally and via phone, email, WhatsApp etc
Demonstrated ability to build and maintain relationships with colleagues at all levels
Computer skills with proficiency in Microsoft suite
Passionate about improving the health care system and health outcomes of PLHIV
Passionate about caring for children, youth and families
Willing to work a flexible schedule including early morning and weekend hours
Willing to accept a rural posting
Application Instructions
Suitably qualified and experienced candidates should forward their applications, including a detailed Curriculum Vitae and names of three traceable referees to:
The Executive Director
Baylor College of Medicine Children's Foundation-Malawi
P/Bag B-397
Lilongwe 3
Email: [email protected]
Closing date for receiving applications is on 15th April, 2022. Only shortlisted applicants will be acknowledged.