Full Time
Applications have closed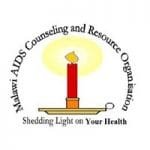 Malawi AIDS Counselling and Resource Organization (MACRO)
Malawi AIDS Counselling and Resource Organization (MACRO) is a locally registered non-governmental organization (NGO) established in 1995 to complement Government's efforts in in the fight against HIV and AIDS and other health related issues.
MACRO's Vision is "Malawi populace free of ill-Health" and its Mission is "Transform lives of Malawians through provision of high quality HIV and AIDS, and other health related services".
With funding from CDC, MACRO is implementing the IMPACT Project whose purpose is: To strengthen effective measures to address unmet needs for HTS among men and KP/PP and HIV services for KP in CDC supported districts towards the attainment of 95-95-95 goals.
Therefore, MACRO is inviting applications from suitably qualified candidates to fill the following vacant position:
Role: DISTRICT HIV TESTING SERVICES OFFICER
Position Overview
The HTS Officer reports to the HTS lead and is responsible for coordinating IMPACT HTS activities in the district under the CDC-funded IMPACT project. The project aims to increase utilization of HTS in selected districts in Malawi to support the attainment of the 95-95-95 goals, in alignment with PEPFAR and Malawian Government priorities. This includes increasing access and demand for HTS, improving linkages from HTS to other services, and improving the quality of HTS. Approaches include community-based HTS targeted testing, index testing, and HIV self-testing approaches. The HTS Officer will coordinate Community Based HIV testing services including community distribution of HIVST kits, conventional testing, and linkage to care of clients who test HIV positive. Coordinate quarterly meetings involving HTS providers and stakeholders at the district level.  He/ She will ensure that HTS is delivered to the target populations through appropriate models and strategies.
Responsibilities
Provide district-level leadership and technical guidance on HTS strategies including CBHTS and HIVST distribution strategies in accordance with work plans designed to meet targets and deliverables.
Overall responsibility for managing the implementation of all CBHTS interventions, including community mobilization and community mapping of high-risk populations.
Regularly update the DHMT and district-based stakeholders on the observations from the field visits and identify corrective actions as required in consultation with MoH staff.
Develop and coordinate networks of providers and hold quarterly meetings involving HTS providers and stakeholders at district and central levels
Ensure the availability of Conventional and HIVST kits at all times through tracking of the stock levels amongst the distribution teams
 Qualifications
Bachelor's degree in Health Sciences, Biomedical sciences/laboratory technology, Public Health, clinical or Nursing.
Must have successfully completed both the National HIV Testing and Counselling Supervisors and the National HIV Self-Test Distribution courses as evidenced by possessing both certificates.
At least 5 years of experience in health sector programs, with a focus on community-based HIV Testing service delivery.
Knowledge and Skills
Demonstrated ability to work with NGOs/CBOs
Experience in managing and motivating teams, supervising staff, and addressing performance challenges;
Competent computer skills (Word, Excel, Power Point, Outlook Email, etc);
Articulate in written and spoken English with effective communication skills, and excellent interpersonal and written and oral presentation skills;
Experience in supporting the community-based provision of health services
Valid motorbike license
All interested applicants for the above position are requested to submit their application, CV, educational qualifications, names and contact telephone numbers of at least three traceable referees to The Executive Director, Malawi AIDS Counselling and Resource Organization through email to: [email protected]
 Closing date for receiving applications is Wednesday, 31 May, 2023.  Only short listed candidates will be acknowledged