Full Time
Applications have closed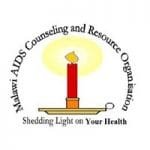 Malawi AIDS Counselling and Resource Organization (MACRO)
Malawi AIDS Counselling and Resource Organization (MACRO) is a locally registered nongovernmental organization (NGO) established in 1995 to complement Government's efforts in in the fight against HIV and AIDS and other health related issues.
MACRO's Vision is "Malawi populace free of ill-Health" and its Mission is "Transform lives of Malawians through provision of high quality HIV and AIDS, and other health related services".
With funding from CDC, MACRO is implementing the IMPACT Project whose purpose is: To strengthen effective measures to address unmet needs for HTS among men and KP/PP and HIV services for KP in CDC supported districts towards the attainment of 95-95-95 goals.
Therefore, MACRO is inviting applications from suitably qualified candidates to fill the following vacant position in Lilongwe.
Role: KP Program Manager
Responsible for: Mzimba South
Position Overview:
The main function of the Key Population Manager will be to contribute to the implementation, supervision and monitoring of the project activities, as well as support in administrative and logistical management activities for the implementation of the activities.
Main Responsibilities:
Provide strategy for the provision of HIV prevention messaging and counselling services to key populations including HIV testing services as per the national guidelines coordinate assessments, site strengthening, follow-up and supervision of integrated HIV prevention and treatment services for key populations
Establish systems to ensure KP programs function as per the national guidelines, periodically monitor KP risk behavior patterns and provide feedback for programmatic adjustments where necessary.
Supervise the work of KP officers in KP targeted peer-led and hotspot-based outreach, providing technical and managerial guidance for conducting their work efficiently.
Overall responsibility for the design and technical direction for KP programming, including program management, budget management, and grants management, in liaison with the Head of Programs.
Provide expert technical advice to SMT and KP project staff on KP programming, using innovative and evidence-based global best practices.
Guide all capacity building efforts related to KP components and skills transfer in all aspects of technical and organizational development for effective and efficient programming for the KP community. Lead innovative approaches to scale -up targeted GBV prevention and response services for KPs.
Ensure all KP-related activities are on track with work plans and are within budgets for overall high quality KP programming in collaboration with the finance teams.
Supervise KP programming staff, and monitor performance.
Coordinate and manage all technical aspects of the KP program reporting, i.e., workplan, monthly, quarterly, and annual reporting processes, and review meetings.
Represent MACRO in key technical working groups (TWG) at national level and cultivate strong working relationships with project stakeholders.
Qualifications:
Bachelor's degree in Public Health or other Health related field, public administration, Development Studies, or social work. Those with Masters in the stated areas will have an added advantage.
Minimum of 5 years of progressive experience managing HIV prevention, care and treatment activities among Key Populations (MSM, TG, FSW).
Strong sense of teamwork and collaboration with other projects of the Organization.
Experiences of working with marginalized groups.
Experience working with complex programs involving short deadlines, and multiple tasks, in coordination with multiple partners, to achieve expected results.
Knowledge and Skills:
Strong presentation skills including the ability to present to CDC and other key stakeholders.
Excellent diplomatic, interpersonal, negotiation and communication skills.
Strong decision-making and problem-solving skills.
Fluency in spoken and written English required.
Strong computer skills in Microsoft Office Suite applications, including Word, Excel, PowerPoint and Outlook
All interested applicants for the above position are requested to submit their application, CV, educational qualifications, names and contact telephone numbers of at least three traceable referees to The Executive Director, Malawi AIDS Counselling and Resource Organization through email to: impactprojectrecruitment@gmail.com
Closing date for receiving applications is 24 November 2023. Only short-listed candidates will be acknowledged