Consultancy
Applications have closed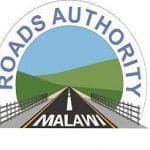 ROADS AUTHORITY
MULTINATIONAL NACALA ROAD CORRIDOR
DEVELOPMENT PROJECT PHASE V
REQUEST FOR EXPRESSIONS OF INTEREST
(CONSULTING SERVICES – INDIVIDUAL SELECTION)
COUNTRY: MALAWI
NAME OF PROJECT: MULTINATIONAL NACALA ROAD CORRIDOR DEVELOPMENT PROJECT PHASE V
Financing Agreement reference: 2100150028743
Project ID No.: P-MW-DBO-012
Assignment Title: Communications Specialist
1. Background: The Government of Malawi is implementing the Multi-national Nacala Road Corridor Development Project Phase V with funding from the African Development Bank (AfDB) and the European Union (EU). The project will involve Rehabilitation of a 55 km road between Nsipe and Liwonde and construction of a One-Stop Border Post (OSBP) between Malawi and Mozambique at Chiponde/Mandimba border. The project shall be implemented over a period of 5 years starting in July 2019 and ending in June 2026, and intends to apply part of the proceeds for consulting services.
The consulting services ("the Services") include consultancy services as aCommunications Specialist for the Project. The Project will be implemented over a period of 5 years.
2. The Roads Authority now invites eligible individuals ("Consultants") to indicate their interest in providing the Services. Interested Consultants should provide information demonstrating that they have the required qualifications and relevant experience to perform the Services for the position.
3. The shortlisting criteria are:
At least 5 years' experience in fields related to the assignment at national and/or international levels.
Demonstrated experience in communication and media releases of multi-disciplinary projects.
Previous work experience in Malawi is desired.
Familiarity with sustainable development and environmental issues in the Southern African Region.
Excellent oral and written presentation skills with capacity to communicate effectively with different audiences.
English and Chichewa are the working languages in Malawi. Proficiency in these languages is required (oral and written).
Good professional knowledge of main office computer applications.
Good communication and interpersonal skills and ability to work in a team.
Excellent writing and editing skills.
Presentation, instruction, and training skills.
A high level of use of computer applications: MS office, design programs, and photo-editing suites.
High level of independent judgement, self-motivated, professional, devoted, honest and discreet.
High level of written and spoken proficiency in both Chichewa and English.
4. Eligibility criteria, establishment of the short-list and the selection procedure shall be in accordance with the African Development Bank's "ProcurementPolicy for BankGroup Funded Operations" dated October 2015", which is available on the Bank's website at http://www.afdb.org.
5. Further information can be obtained at the address below during office hours from 07:30 to 16:30 hours, local time.
6. Expressions of interest including updated detailed Curriculum Vitae and professional certificates must be delivered in a written form to the address below (in person, or by mail, or by e-mail) by 27th November, 2023.
Attention: The Chief Executive Officer
Roads Authority
Functional Building
Off Paul Kagame Road
Private Bag B346
Lilongwe
MALAWI
E-mail: ipc@ra.org.mw
Website: www.ra.org.mw