Full Time
Applications have closed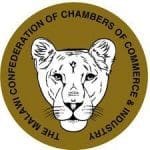 Malawi Confederation of Chambers of Commerce and Industry (MCCCI)
EMPLOYMENT OPPORTUNITY
The Malawi Confederation of Chambers of Commerce and Industry (MCCCI) is an apex business association with membership from all sectors of the Malawi economy. The Confederation's mission is to serve the needs of its members through representation and provision of high value services and its vision is, 'to be an institution that creates and delivers value to our members throughout the country as we respond to their existing and emerging needs'.
The Confederation would like to invite applications from suitably qualified and competitive candidates to fill the following vacancy that has arisen within its establishment.
ECONOMIC ANALYST
Job Purpose
The Economic Analyst assists members to understand how the economy affects their businesses. This involves examining the entire economy by analyzing economic trends in both lead and lag macroeconomic indicators and their impact on members' businesses. He/she also analyses macro and micro economic policies and their implications on members' businesses.
Roles and Responsibilities
Collect and aggregate data on key macroeconomic variables on a regular basis, and analyse and interpret the data before disseminating it to members.
Forecast and interpret trends of key macroeconomic variables and publish them for the benefit of the members.
Administer survey questionnaires and capture data and information collected therefrom for purposes of analysis.
Regularly follow up, and produce reports on, implementation of decisions agreed between government and the Confederation.
Collect information on relevant policies, laws and regulations for analysis and dissemination to members.
Collect and publish, in aggregate form, data on the structure of the Malawi economy and growth trends of each sector on a regular basis.
Draft concept notes and project proposals and implement technical projects awarded to the Confederation.
Qualifications, Competences and Personal Attributes:
A Bachelor's Degree in Economics, preferably macroeconomics, from a recognized university with at least two years of relevant work experience.
Knowledge of, and ability to use common economic, statistical, and econometric analysis software packages such as SPSS, Stata and E-Views.
Ability to write economic articles, present economic data, and interpret economic data for non-economic audience.
Experience in project management.
Experience in working with others in a multi-disciplinary setting.
Mode of Application
MCCCI offers competitive compensation packages commensurate with qualifications, skills, experience and proven positive attitude of the candidate on the one hand, and the demands of the job on the other hand. ONLY those who meet the minimum qualification criteria specified above should apply. Applications must be accompanied by Curriculum Vitae with three traceable referees and copies of certificates, and be sent to The Chief Executive, Malawi Confederation of Chambers of Commerce and Industry ONLY through the following email address, mccci@mccci.org, clearly indicating the job being applied for in the SUBJECT line, not later than Friday, 24th November 2023.
MCCCI is an equal opportunities employer.