Full Time
Applications have closed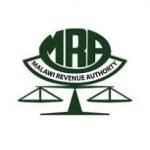 Malawi Revenue Authority (MRA)
The Malawi Revenue Authority (MRA), an organization entrusted with the assessment, collection, and accounting for tax revenues for the Malawi Government, is inviting applications from suitably qualified and interested candidates to fill the vacant position of Industrial Relations Officer in the Human Resources Division.
Job Title: Industrial Relations Officer
Reporting To: Industrial Relations Manager
Location: Head Office
Organizational Unit: Human Resource & Org Development
KEY RESPONSIBILITIES:
Developing and maintaining positive employee relations by effectively communicating with employees, addressing their concerns, and resolving disputes in a fair and efficient manner.
Facilitating the preparation and submission of documents to resolve industrial disputes
Facilitating

discussions

between 

employees and

management to resolve conflicts, grievances, and other labor-related issues.
Participate in and support negotiations with JCC, if applicable, to secure collective bargaining agreements and maintain productive labor-management relationships.
Coordinating and providing guidance to the respective Disciplinary Committees

during

disciplinary hearings,

maintaining fairness and objectivity throughout the process.

Arrange and assist in conducting sensitization sessions on industrial relations policies and procedures.
Develop and implement effective employee communication strategies to keep employees informed about labor relations matters, policy changes, and other relevant labour updates.
QUALIFICATIONS AND EXPERIENCE
Candidates must possess the following qualifications and experience:
Minimum of Bachelor's degree in Human Resources Management, Public Administration and Political Science

A minimum of 5 years experience

Proficiency in MS Word and Excel
ATTRIBUTES AND COMPETENCIES
Excellent analytical skills
Ability to pay attention to detail
Good Conflict Resolution skills
Exceptional problem-solving capabilities
Ability to adhere to Authority strong ethical standards

Ability do work under pressure and cope with Stress

effectively

Excellent negotiation skills
Interested candidates should submit their application through MRA recruitment portal: https://careers.mra.mw
Closing date for receiving applications is Friday 24th November 2023.