Full Time
Applications have closed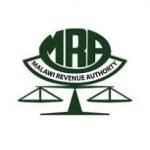 Malawi Revenue Authority (MRA)
The Malawi Revenue Authority (MRA), an organization entrusted with the assessment, collection and accounting for tax revenues for the Malawi Government, is inviting applications from suitably qualified and interested candidates to fill the vacant position of Human Resources Business Partner in the Human Resources Division.
Job Title: Human Resources Business Partner
Reporting To:Human Resources Services Manager
Location: Head Office
Grade: D2
Organizational Unit : Human Resource & Org Development
KEY RESPONSIBILITIES:
Performing a range of specialized HR support duties including initiating, processing and following up on HR administrative actions
Supporting the identification, analysis, tracking and reporting of HRS risks
Assisting with the preparation of HR metric data reports as required
Providing assistance to the recruitment process, where necessary, including preparing, disseminating and drafting adverts, undertaking preliminary screening of applicants providing support and arranging interviews
Collecting and reviewing information on HR-related matters and input complete data in the enterprise resource planning (ERP) system. Extract and compile HR data and present information to support analysis and reporting needs.
Interpreting terms and conditions of service to staff and advising employees on the application of relevant policies and procedures
Handle various HR inquiries from staff and managers and prepare formal responses requiring explanation of rules, regulations and procedures
QUALIFICATIONS AND EXPERIENCE
Candidates must possess the following qualifications and experience:
Bachelor's degree in Human Resources Management, Business Administration and Public Administration
A minimum of 5 years' experience
Computer system experience preferably SAP ERP
Proficiency in MS Word and Excel
ATTRIBUTES AND COMPETENCIES
Must be calm and steady
Ability to work independently and accept responsibility Have excellent communication and interpersonal skills
Must be resilient and able to work under pressure
Must have high levels of confidentiality, integrity and service excellence
Interested candidates should submit their application through MRA recruitment portal: https://careers.mra.mw
Closing date for receiving applications is Friday 24th November 2023.