Consultancy
Applications have closed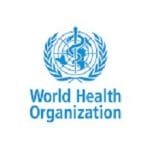 World Health Organization (WHO)
Background
HPV is a prevalent viral infection of the reproductive tract and can lead to various conditions in both men and women, including precancerous lesions that may progress to cancer.
Research  have demonstrated that a single dose of HPV vaccine is sufficient to elicit an immune response that provides similar protection as a multidose regimen against initial and persistent HPV infection.
Global cost-effectiveness analysis also suggest that vaccinating pre-adolescent girls is usually cost-effective for cervical cancer prevention, particularly in resource constrained settings where other control measures often have limited coverage.Vaccinating multiple age cohorts (MAC) is predicted to result in significantly faster impact of vaccination compared with single age cohort vaccination. Further evidence also shows that a single-dose MAC strategy can save a comparable number of lives as a two-dose MAC strategy. It also provides a comparable efficacy and duration of protection as a two-dose schedule.This  may offer programmatic advantages, be more efficient and affordable, and contribute to improved coverage.
Based on this background and in line with the WHO SAGE recommendations on HPV vaccination, and review of country-level epidemiological evidence and in-country HPV delivery strategies, countries are progressively  introducing HPV MAC and switching to the single dose regimen as a key step in HPV infection control.
It is against this background that WHO would like to recruit a consultant to support country- level HPV MAC and Switch Introduction  and HPV revitalisation activities .
Task/Assignment
Under the supervision of the WHO EPI team lead, the leadership of the WHO Country Representative and  in close collaboration with the Ministry of Health the consultant will support the conduct of the following activities:
Support development of applications requesting vaccines and vaccine introduction grant (VIG)/operational costs support (OPs) for New Vaccine Support (NVS) or Switch grant funding; missed cohorts up to 18 year;
Refinement of epidemiological assessments, risk assessments and introduction plans. Development and validation of detailed analyses (and modelling, where applicable);
Support Evidence Synthesis process with NITAGs, ICC and Regulatory bodies ahead of vaccine introduction.
Adopt lessons learned from relevant processes or reviews, such as the Independent Review Committee (IRC), High Level Review Panel (HLRP), or International Coordinating Group (ICG), EPI reviews, or Post-Introduction Evaluations (PIEs)
Support MAC planning process through use of WHO planning and implementation guide and  readiness assessment tool
Identification of synergies between vaccine introductions and/or campaigns and/or other interventions (e.g. deworming).
Identification of strategies and synergies in an effort to improve coverage and equity;
Development of relevant supporting documents and tools, including budgets (VIG/OPs);
Coordinate, review and validate planning tools, such as introduction readiness tool or SIA readiness assessment tool
Development of monitoring & surveillance procedures and protocols
Coordinate and supervise pre- and post-introduction activities
Develop and implement social mobilization and communication plans, including relevant training materials
Support  Launch and conduct vaccination and revistilisation activities
Monitor implementation progress and identify challenges, propose remedial action and collect lessons learned.
Support routinization of HPV and integration into existing programmes such as NCD, RMNACH etc
Output and Deliverables
Output 1. HPV MAC and Switch Application processess
Comprehensive Grant application document for HPV MAC introduction
Comprehensive Grant application document for HPV Switch introduction
Output 2. Leverage the HPV introduction as the opportunity to strengthen routine immunization
2.1.Strategic plan for national and sub-national introduction and routinization using integrated platforms for service delivery
2.2.Training material and guide of the implementation incorporated into the national guidelines
2.3.Final report of the implementation HPV MAC and HPV switch
2.4.Report on Lessons learnt, Challgenes and Recommendations following implementation of HPV revitilisation activities
Qualifications, experience, skills, and languages
Education Qualifications
Essential: Master's degree in Public Health or any related field
Desirable :  Training in Vaccinology or Epidemiology or Data Management or Public Health Policy Development and Implementation
Work Experience
Essential: Five years of experience in Immunisation.
Experience in developing Gavi applications, new vaccine introduction guidelines, HPV deployment,   and EPI strategic plans.
Desirable: Relevant work experience in WHO, other UN and partner agencies; experience working in relevant non-governmental organizations. An experience in maternal and child health programs including school health programs will be an asset. 
Skills/Knowledge
Demonstrated knowledge of immunization programs including HPV introduction, routine immunization, new vaccine introduction, and conduct of Supplementary Immunisation Activities.
Working Knowledge of Microsoft Office.
Languages and level required
Advanced English and local language in the area of assignment.
Competencies
Teamwork
Effective communication
Producing results
Knowing and managing yourself